We have a strong global Distributor network to help you find the right BFM® fitting solution.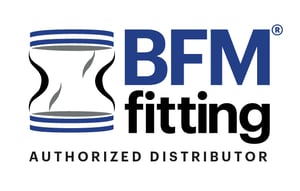 We carefully select our Authorized Distributors to ensure they understand the ins and outs of the bulk solids and powder processing industries. They have on-the-ground solutions team members who can meet with you to work through your requirements, and they'll give you the best price and fastest delivery available in the market. Many also manufacture and/or distribute complimentary products and machinery so are well placed to find the right solution for you.

If you would like to learn more about product range, have technical questions or are unsure about which distributor is nearest to your location, contact one of the BFM® team members who will be happy to help you out.