As food safety has become increasingly important in recent years, food manufacturers need to ensure they are using the right equipment to maintain the integrity of their products, and of course, to comply with appropriate food safety legislation.
One of the most critical components of any food processing line is the flexible connectors that transport the product between pieces of equipment. These locations are potentially high-risk for product leakage, build-up, and contamination. Because they are made from pliable materials like polyurethane or rubber, they are also more prone to abrasion from product flow and movement.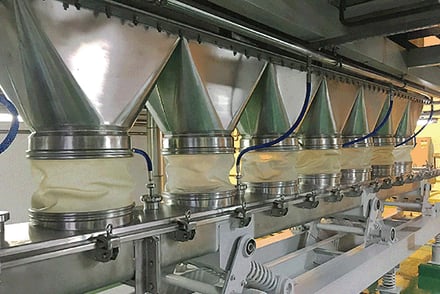 What Are 'Food Grade' Flexible Connectors?
Food grade flexible connectors are connectors that are classified as being safe for use in food grade applications. These connectors are designed to be non-toxic, able to withstand extreme temperatures, and easy to clean and sanitize.
Food grade connectors are made from materials that are safe for use in food processing, most commonly plastic and rubber based. These materials are non-reactive, meaning they won't interact with the food products they come in contact with, ensuring that the food remains safe for consumption.
However, there are some important design and composition requirements that need to be considered for flexible connectors to be accepted as food grade, depending on where in the world you are manufacturing.
What Qualifies A Flexible Connector As Being Food Grade?
The term "food grade" typically refers to materials and articles that are safe for contact with food and do not pose a risk to human health. To consider a flexible connector as food grade in any country, it must meet certain requirements and be compliant with relevant regulations.
Broadly speaking, there are two major territories that have food safety regulations that are used as a reference for other markets: Europe (EU) and the USA.
European Food Grade Requirements
While there is no specific EU regulation solely dedicated to food-grade flexible connectors, the materials used in these connectors should comply with the general 'food contact' regulations, such as Regulation (EC) No. 1935/2004 and Regulation (EU) No. 10/2011.
Here's a brief overview of each regulation: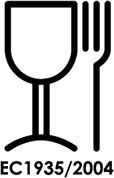 Regulation (EC) No. 1935/2004 on Materials and Articles Intended to Come into Contact with Food: This regulation sets out the general principles and requirements for the safety of materials and articles that are intended to be in contact with food. It applies to all stages of production, processing, and distribution.
Regulation (EU) No. 10/2011 on Plastic Materials and Articles Intended to Come into Contact with Food: This specifically focuses on the safety of plastic materials and articles intended for food contact. It establishes rules for the use of plastic materials, additives, and substances that may be present in the final product. The regulation aims to ensure that the migration of harmful substances from plastics into food is minimized and controlled.
American Food Grade Requirements
In the USA, USDA, FDA, and 3-A are often quoted when talking about food safety and compliance in the American food manufacturing industry. They are all designed to ensure the safety and quality of food products, but they apply to different industry sectors and have distinct sets of standards.
So, what is the difference between USDA, FDA, and 3-A compliance?
Here's a brief summary: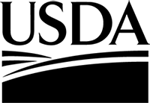 USDA Compliance: The United States Department of Agriculture (USDA) is a federal agency responsible for overseeing the American agricultural industry. As well as regulation to ensure the safety and quality of meat, poultry, and egg products, the USDA also sets guidelines and principles for sanitary design and fabrication for the acceptance of equipment intended for use in dairy plants.

Any flexible connector that is used in dairy processing must comply with these requirements.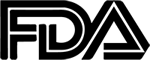 FDA Compliance: While there is no specific FDA (Food and Drug Administration) regulation dedicated solely to flexible connectors, to be considered food grade in the USA, the materials used in the flexible connector must comply with the FDA regulations for food contact materials. Manufacturers of flexible connectors must ensure that their materials comply with the relevant sections, such as the Code of Federal Regulations (CFR), specifically 21 CFR 177 for food contact polymers.

Although it is mandatory to comply with FDA requirements, it should be noted that the FDA will only issue a certificate of compliance for a product if it is made in the USA.



3-A Compliance: 3-A compliance in the food manufacturing industry refers to adherence to a voluntary set of standards set by 3-A Sanitary Standards, Inc., a non-profit organization that develops and maintains sanitary standards for equipment and systems used in the food and beverage industry.
The 3-A Sanitary Standards is a comprehensive guide to ensure the hygienic design and construction of equipment, including connectors, used in food processing and handling. These standards cover various aspects such as materials, surface finishes, cleanability, and overall design to prevent contamination and promote food safety.
Achieving 3-A compliance means that a particular connector or equipment meets the stringent requirements set by the 3-A Sanitary Standards, indicating that it is designed and manufactured in a way that minimizes the risk of product contamination and supports proper sanitation practices.
Compliance with 3-A standards is often considered a benchmark for quality and safety in the food manufacturing industry as manufacturers must undergo a rigorous authorization process, including compliance with the FDA regulations, to be granted use of the 3-A symbol.
Compliance With Industry Standards Should Be The Minimum Requirement.
Compliance with industry standards is crucial when selecting food-grade connectors. However, it's not enough to select connectors that comply with the minimum regulatory requirements. You should select connectors that exceed industry standards and are designed to reduce the chance of product contamination to ensure the safety and quality of your food products.
BFM®️ fitting understands the need for stringent food safety and compliance, particularly for multinational companies that operate in a variety of markets. That's why our products have been independently tested and conform with leading internationally recognized health and safety legislation.